Aston Martin DB9
FRONT PASSENGER SEAT BELT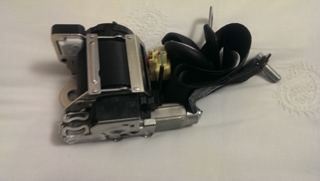 GENUINE ASTON MARTIN Front passenger side for LHD or RHD cars.
Colour is 'warm charcoal' note that this is the nearest colour to black that AM make, flint and silver are also available but are lighter, if in doubt check on the metal reel of your existing unit, email us for other colours.
FITS DBS COUPE OR VOLANTE ALL YEARS AND MODELS. ALSO FITS DB9 COUPE OR VOLANTE FROM VIN ENDING 09110.
Condition: NEW