Aston Martin V8 Vantage
STANDARD WHEEL SET MATT SILVER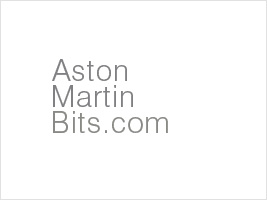 MATT SILVER STANDARD SET OF WHEELS.
GENUINE ASTON MARTIN WHEELS WHICH HAVE BEEN REFUBISHED TO A VERY HIGH STANDARD, NONE OF THE WHEELS HAVE BEEN STRAIGHTENED OR WELDED.
FITS ALL V8 VANTAGE EXCEPT V8S MODELS, WILL ALSO FIT DB9 UP TO END OF 2012
2 X FRONT (8.5J X 19 ET 50.3)
2 X REAR (9.5J X 19 ET 62.5)
PRICE IS FOR OUTRIGHT PURCHASE, NO EXCHANGE WHEELS ARE NEEDED, HOWEVER SHOULD YOU WISH TO WE WILL TAKE YOUR SAME STYLE WHEELS IN PART EXCHANGE AT £60/WHEEL NOTE THAT WE DO NOT TAKE WHEELS THAT ARE CRACKED OR BUCKLED,PLEASE ADVISE US WHEN BUYING THAT YOU INTEND TO SEND YOUR OLD WHEELS BACK, WE WILL CREDIT THE AMOUNT BACK TO YOUR CARD ONCE WE HAVE RECIEVED ABD CHECKED THEM.
Condition: REFURBISHED